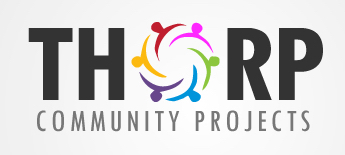 Thorp Community Projects is the community arm of RCCG THORP that is run and driven by Community Liaison staffs and volunteers who are committed in providing a practical solution to different groups predominantly within the community of Mitcham, Pollards Hills and other close neighbouring communities within a 3 miles radius to CR4.
We strongly believe that our church is the heart of the community as many non-members within the community visit our building – but not for a Sunday morning service. Many now attend to participate in our sports programs, media and dance clubs, Christmas hamper giveaway initiatives or our annual summer outdoor BBQ events for young children and their families.
Mitcham and Pollards Hill are often seen as one of the most deprived areas in South West London as it continues to struggle economically alongside it's neighbouring areas such as Wimbledon, Croydon and Streatham which have all undergone major regeneration within the last few years. The town centres are overhauled with many betting shops and fast food takeaways outlets which counteracts the cohesive spirit we require within the community to build mental wellbeing, increase self-value amongst the young people and reach those who are marginalised and feel isolated, hopeless and helpless from society.
The solution to most problems within a community lies within the heart of its residents so our aim is to implement projects that will be the catalyst of positive change in the community.
Covid19 Response Action
The current covid-19 measures has placed many people within our community into greater financial hardship, depressions and well-being. We continue to ensure that we are proactively stepping in the gap to facilitate essential food delivery programs as well as providing an online support programs to motivate and encourage as many people as possible.
Please refer to covid-19 response page for more info.