WELCOME TO
RCCG THORP MITCHAM
JOIN US THIS SUNDAY
@
RCCG THORP MITCHAM, at 10:00 AM. You can expect to experience a great praise and worship session and an uplifting sermon. 
Our Sunday Service is specifically tailored to ensure that you have fun, feel valued, and experience God.
My sister had a delay in settling down to marry. This has been a heavy burden for me. I cried unto God and interceded on her behalf, praying that the God of this commission will wipe away tires from our face. To the glory of God and shame of the devil, she got married last year. Low and behold, she gave birth to a healthy baby last month March 2019
Last year November 2018, i made a request for God to bless me with a child and for me to pass my driving. I blessed the name of the Lord for giving me a speedy answers to my requests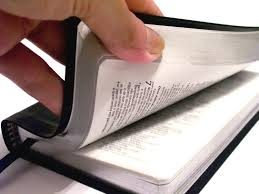 GOD'S PLAN Our heavenly Father's love and plan for your life will always cause Him to intervene in every situation you are faced with. His agenda supersedes whatever plans you might have laid out for your life, he knows what's best for you at all times. When things go your way, praise God and be thankful; when they go the unexpected way praise Him still and accept your fate knowing that all things work together for good of those who love the Lord and are called for His purpose.God works in both conventional and unconventional ways. Keep your mind open and allow Him work out His ultimate plans for you. Even though you may not understand or agree with how God works, believe and trust that He would always work in your favour for He works in ways that exceed your expectations or prayers when you delight in His ways. God's grace is always at work for you behind the scene.
His inspirational word for you is "Take delight in the LORD, and he will give you your heart's desires. Commit everything you do to the LORD. Trust him, and he will help you,"                                                     
Psalms 37: 4-5                
Heavenly Father, I lift my heart to You today in thanksgiving for the many things You do for me. I trust in You for all of my needs. Teach me to do Your will so that i may receive the joy and blessings that comes from following You. I ask this through Jesus Christ my Lord. Amen.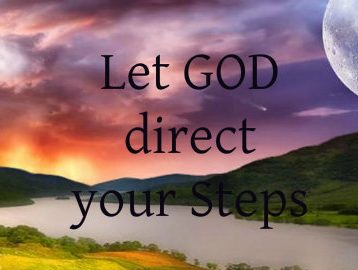 DO NOT WORRY (MATTHEW 6:31-33)The Psalmist said, Trust the Lord and do good. Live in the land and feed on truth. Enjoy serving the Lord; trust Him; and he will take care of you Has God ever failed you? No! and he won't Now. You will have plenty to eat, until you are full; and you will praise the name of the Lord your God who has worked wonders for you. Stop trying to figure everything out, instead lean on God. Delight thyself in the Lord and he shall give thee the desire of thine heart do not worry saying what shall we eat or what shall we drink or what shall we wear?… Your heavenly Father knows that you need them. Seek first the kingdom of God and his righteousness and all these things will be given to you. He is Jehovah Jireh our Provider. Commit thy way unto the Lord, trust also in Him, and he shall bring it to pass. Just keep doing what God has told you to do.Success in life is an inside Job and you must make sure that you are set within to get to the TOP.My message to you today, is that, let God be your source, learn to depend on Him, trust Him and plant yourself in the house of the Lord. The Bible tells us that, the righteous shall FLOURISH LIKE PALM TREE. The Lord has made available great resources to enable you to SUCCEED this year. This is a season of OVERFLOW in every area of your life.